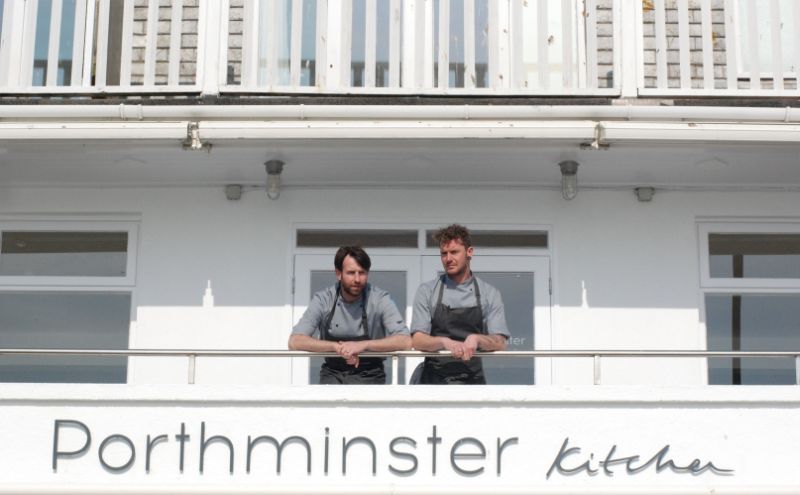 New dining destination Porthminster Kitchen with stunning views over St Ives harbour
The team behind Porthminster Beach Café in St Ives launches their eagerly-anticipated second restaurant this week, bringing a new kind of creative dining to the heart of St Ives.
Porthminster Beach Café is an award-winning restaurant with an enviable reputation for serving the best Cornish seafood in an amazing location; perched directly on the sands of Porthminster Beach with views across St Ives Bay.
A year in the planning, their new location will offer an alternative dining destination above the hustle and bustle of the town's harbour, combining the same high standards with a fresh new approach – and an equally awe-inspiring view.
Porthminster Kitchen will serve up a refreshing, playful take on Cornish cuisine, introducing a menu of smaller plates and lighter options combining global flavours, local ingredients and creative cooking.
Michael Smith, Executive Chef of both restaurants, explained the thinking behind the new venture: "We wanted to create a more casual dining environment where people can enjoy inventive but affordable food."
Appetisers are £3, starters £5-£7 and main courses are priced at £11-£17.
He added: "We have also stripped out much of what is unnecessary; dairy and gluten take a backseat in favour of light, vibrant ingredients."
The restaurant, which enjoys stunning panoramic views of St Ives Harbour, is also light and airy, with a more urban feel than its sister beachside eatery; rustic wood flooring, stainless steel, industrial lighting and stark white tiles are complimented by huge windows and mirrors – ensuring that the view remains the star of the show.
Diners can watch fishing boats return with their catch – shortly to make its way to these very tables – and admire a vista which has inspired many generations of artists, including Anthony Frost whose work adorns the walls.
Michael's Head Chef at Porthminster Kitchen is Lee Wilson: A South African-born chef who has worked with Michael for many years, Lee's other experience includes spells at Peirre Koffman's in Knightsbridge and Jason Atherton's flagship restaurant Pollen Street Social, as well as a stint as personal chef to the Qatari Royal Family.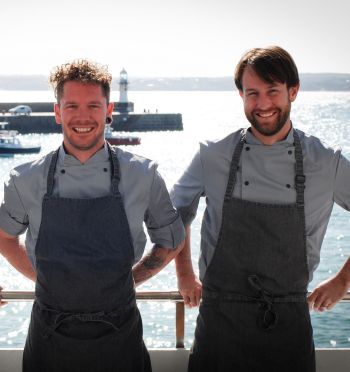 Lee said he is looking forward to leading the team at Porthminster Kitchen: "We've spent months experimenting with dishes in order to produce a fresh and exciting menu; the food is designed to allow people to create their own tasting menus by choosing a succession of small dishes – it's a really relaxed and informal approach."
Lee arrived in St Ives 11 years ago and, despite taking several high-profile jobs elsewhere, he says he has always felt an inextricable pull to return.
He explained: "You hear it so many times but we really are blessed with amazing produce and an inspirational food culture in Cornwall; Michael and I have both travelled and worked all over the world and it speaks volumes that there is nowhere else we would rather be."
The restaurant also has two self-catering rooms available, which enjoy the same impressive views of the harbour. These can be booked via No. 27 The Terrace.
Reservations at Porthminster Kitchen can be made for dinner only. Call 01736 799874 to book.
To find out more, please visit Porthminster Kitchen