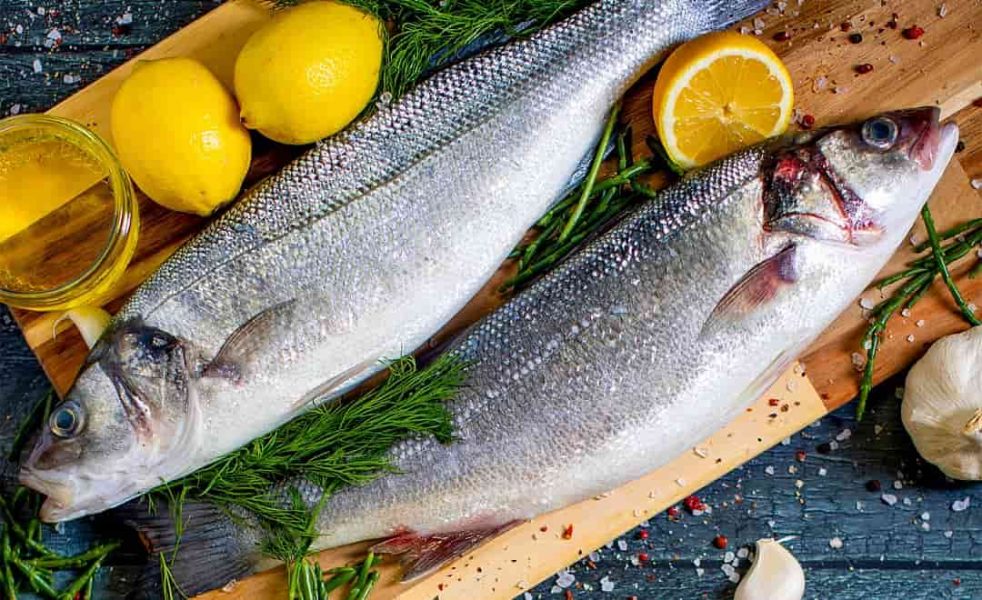 A cook book to celebrate the British seafood community and their food
Published by Meze Publishing 12th April 2021
Following the success of For The Love of the Land in summer 2020, which celebrated farmers and their food through a collection of recipes and stories from all over the British Isles, this second cook book compiled by Jenny Jefferies and produced by Meze Publishing showcases the incredible seafood community in the UK alongside their favourite fish and seafood.
Highlighting the British fishing industry
For The Love of the Sea highlights the hard work and dedication of the men and women who work in the British fishing industry, as well as those who support them including the Royal National Lifeboat Institution and the Marine Stewardship Council.
Among the businesses and individuals featured are Dee Caffari MBE, a British sailor and the first woman to sail solo and non-stop in both directions around the globe; Ashton Fishmongers, one of the largest fish retailers in the country; L. Robson & Sons, producers of the legendary traditional oak-smoked Craster Kippers in Northumberland; Cornwall's National Lobster Hatchery; and Kames Fish Farming, the oldest family-run fish farm in Scotland famous for its Scottish Steelhead Trout. The book also features a foreword by Marcus Coleman, the Chief Executive of Seafish which works with businesses and the government to support the UK seafood sector.
Seafood recipes
Recipes include luxurious roast turbot with samphire and clams, a classic cod fish and chip supper, Morrocan spiced langoustines, mussels with seaweed, a crispy homemade whiting burger, salmon en croute and lots more. From the kitchen novice to the keen home cook, there's a dish for everyone and a wonderful range of fish and seafood that takes in popular British staples alongside hidden gems brought to light by experienced and knowledgeable fishermen.
In recent years the brilliant variety of our native species has been overshadowed by imports and exotic fish on the supermarket shelves. This book aims to encourage everyone to fall in love with British fish and seafood again, making the most of our rich coastal waters and highlighting the skills and passion of those in the industry. It also champions sustainability and shines a light on women who take up this dangerous profession but whose voices are not always heard. 
Buy For The Love of the Sea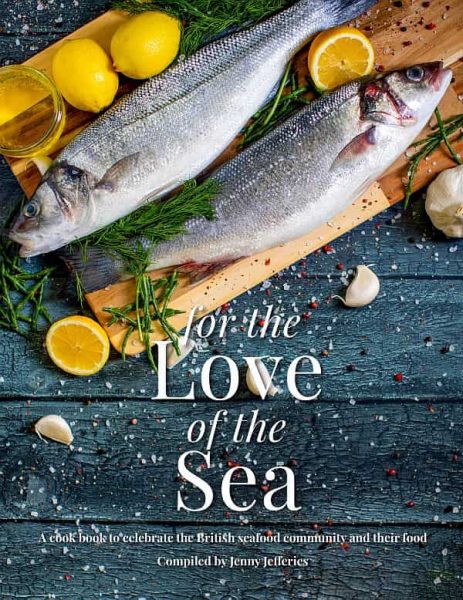 A proportion of Jenny's profits from For The Love Of The Sea will be donated to the @RNLI.*
*22% of the net profits will be paid in support of the RNLI. Payments are made to RNLI (Sales) Ltd (which pays all its taxable profits to the RNLI, a charity registered in England and Wales (209603), Scotland (SC037736), the Republic of Ireland (20003326), the Bailiwick of Jersey (14), the Isle of Man and the Bailiwick of Guernsey and Alderney, of West Quay Road, Poole, Dorset BH15 1HZ).
Front cover by: http://www.paulgregoryphotography.co.uk/