Calendar of Kent Coast Events
For a great day out by the beach check out our guide to Kent Coast events and seaside festivals taking place each year. If you are looking for things to do and find out what's on in Kent, see the events listed below.
Event Dates for your diary
Kent Coast events and highlights throughout the year for your diary. Find out what's on in 2022, from food festivals to sailing and sporting events, there is something for everyone to enjoy.
JUNE
Whitstable Biennale
Art lovers can enjoy the seaside day out and amazing art at the 7 day Whitstable Biennale contemporary visual art festival.
JUNE
Broadstairs Dickens Festival
The streets of Broadstairs come to life in Victorian style, with stalls, shopping and demonstrations celebration Charles Dickens and Victorian culture. 17th-19th June 2022.
JULY
Ramsgate Week
Enjoy the Royal Temple Yacht Club annual regatta along with live music, family shows and other attractions and activities from te 17th – 22 July 2022.
JULY
Whitstable Oyster Festival
A great time to explore Whitstable on the Kent coast with loads of delicious fresh seafood to sample.
JULY
101 Run
Showcasing over 50 of the best custom and vintage motorcycles from across the UK & beyond, it has quickly become the hottest 2 wheel exhibition on the summer calendar. Held on the 16th July 2022.
AUGUST
Margate Soul Festival
The UK's most anticipated Soul Festival is back. Margate Soul Festival takes place on Friday 5th August to Sunday the 7th of August 2022, bringing together an exciting international line up over 3 days.
AUGUST
Eastbourne Airbourne
This is a great day out with the Red Arrows display along with amazing line up of military fast jets, helicopters, parachutists and aerobatics teams.
AUGUST
Whitstable Harbour Day
A great time to explore Whitstable on the Kent coast with loads of delicious fresh seafood to sample.
AUGUST
Broadstairs Water Gala
Enjoy Broadstairs with some all day family fun with traditional beach competitions entertainment on the Kent coast.
AUGUST
Broadstairs Folk Week
A popular Kent coast event and great fun for the family with SO much to do and see! Events are held all over town throughout the week.
AUGUST
Whitstable Regatta
Summer coastal event hosting family entertainment and funfairs along with sailing events and displays.
SEPTEMBER
Broadstairs Food Festival
The event is held along the Victoria Gardens and seafront Promenade and visitors can sample an array of local and regional produce.
Broadstairs, Margate, Whitstable
Lots of events take place in Broadstairs, Margate and Whitstable. Live music, theatre events and more.
Discover Kent beaches
If you are going to a coastal event in Kent, check out some of the other beaches nearby
Top Kent Beaches
Looking for top Kent coast destinations? Miles of sandy beaches, traditional seaside towns and family attractions. Walk the coastal path or find family friendly Blue Flag beaches. There are sandy beaches in Kent which are safe for swimming as well as dog friendly beaches for long walks with our four legged friends.
Blue Flag
Family Friendly award winning beaches
Dog friendly
For long walks with our four legged friends.
What's On
Find out What's On – from festivals to cultural events along the coast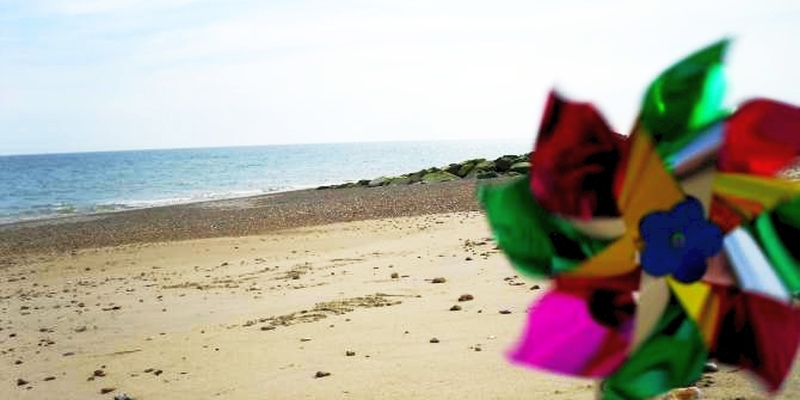 Beach Guide
See all beaches in Kent
Enjoy the UK coastline.