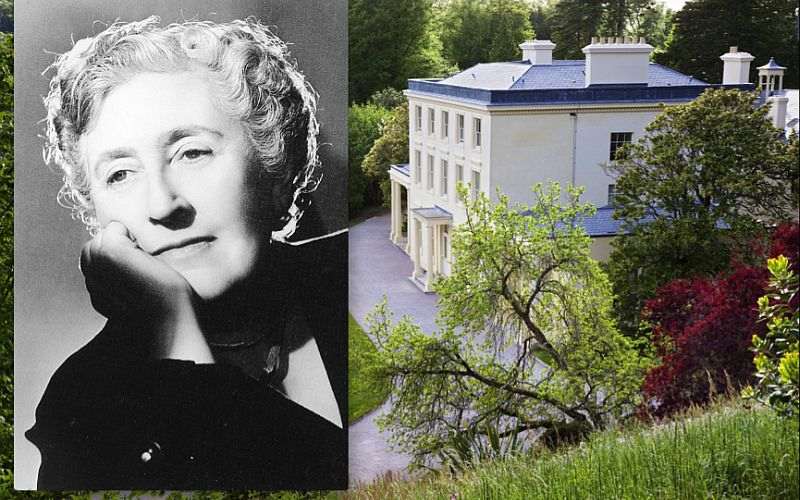 National Trust Greenway Celebrates Agatha Christie's 125th Anniversary
Fans of the world famous Queen of Crime are preparing to travel to the English Riviera to celebrate her 125th Anniversary this September. Her stunning riverside residence, Greenway, on the banks of the River Dart will be open every day and celebrations will take place throughout the English Riviera as part of the International Agatha Christie Festival (September 11 – 20)
Greenway Events during the International Agatha Christie Festival
Crèmes & Châtiments: The Delicious and Criminal Recipes of Agatha Christie – September 16 & 17, 11am – 1pm
French author and food writer Anne Martinetti invites you to join her in Agatha Christie's very own kitchen at Greenway to hear about – and sample – some of the 80+ recipes she has created, based on dishes mentioned in the Queen of Crime's novels and published in the cookbook Crèmes & Châtiments (Creams and Punishments). While Anne prepares her tasting menu, she will also talk about the many links between gastronomy and thrillers – from the part played by poisoned food or drinks and the foodie passions of Poirot to the times when a meal acts a as a turning point in a plot. The event will end with Anne encouraging the audience to taste her creations. Just be careful to avoid any fare, which could contain strychnine.
Twilight Tours & Readings of First Editions – September 16 6pm – 9pm
Greenway invites you to join them for exclusive access to the House and grounds, after the crowds have departed. Take a tour of Agatha's private holiday home or, as she called it, "the loveliest place in the world". Begin your evening with sparkling wine and canapés, followed by a fascinating tour with one of the extraordinarily knowledgeable volunteers.
John Curran's Literary Dinner – September 17, 8pm – 10.30pm
Dr John Curran will be back to Greenway, by popular demand, to host another of their unique literary dining events. Guests will be enjoying a book club with a twist; in the style of Agatha Christie's Tuesday Night Club, diners will discuss her writing. Influences from the house and grounds will be explored. Dinner will be served in the Dining Room, followed by a chaired discussion of Agatha Christie's literary works over coffee. This event must be booked direct with Greenway on 01803 842382.
The Greenway Ball – September 19, 7pm – midnight
Imagine it. Music is floating across the gardens of a beautiful and stately Georgian mansion. Liveried staff are poised to greet all guests with cocktails. There's an appetising aroma of high class cooking as the chefs put the finishing touches to the hot buffet dinner. On the dance floor, a 10-piece band is getting ready to entertain, and all around are elegantly clad guests. This is no ordinary ball. This is The Greenway Ball, taking High Society inspiration from Agatha Christie's The Yellow Iris. Sure to be one of the English Riviera's social highlights of the year and raising funds to support the National Trust's on-going conservation of the place that was Agatha Christie's much-loved holiday retreat for almost 40 years. Dress to impress. Time – 7 for 7.30, carriages at midnight Venue – The Walled Garden at Greenway.
To book tickets please visit www.agathachristiefestival.com except for John Curran Literary Dinner, which must be booked direct with Greenway.
For further information about Greenway please visit www.nationaltrust.org.uk/greenway