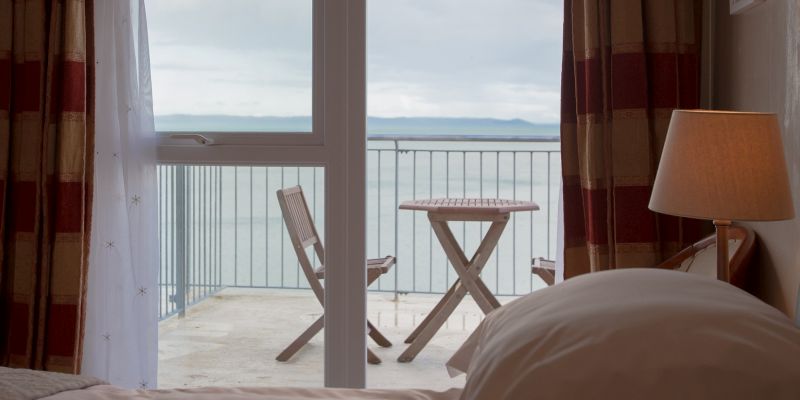 The Fieldhead Hotel in Looe has been updated with a new look inside and out.
The Looe hotel gained some national exposure recently week when it featured on Channel 5's The Hotel Inspector – prompting some exciting changes for 2015.
Julian and Gill Peck of The Fieldhead Hotel in Looe say they were inspired to update their offering following a visit from hotel guru Alex Polizzi last autumn.
The first episode of the new series of The Hotel Inspector aired last week, and showed Julian and Gill coming to terms with the changes they needed to make in order to attract a new generation of visitors.
In the episode, Alex admired the fabulous location and the "charming" Julian, but emphasised that the hotel did "not have its finger on the pulse of the modern traveller."
Julian explained: "Alex Polizzi helped us see things in terms of traditional – which we are unashamedly – and old-fashioned – which is what we were rapidly becoming."
As a result of Alex's intervention, Julian and Gill have a new website, redecorated rooms and updated communal areas, and now provide free Wi-Fi throughout the hotel; they also enjoy more time off together in an attempt to correct the balance between work and family life.
They have also succumbed to pressure from Alex and updated their tariff card, simplifying their pricing system and making it easier for people to book online.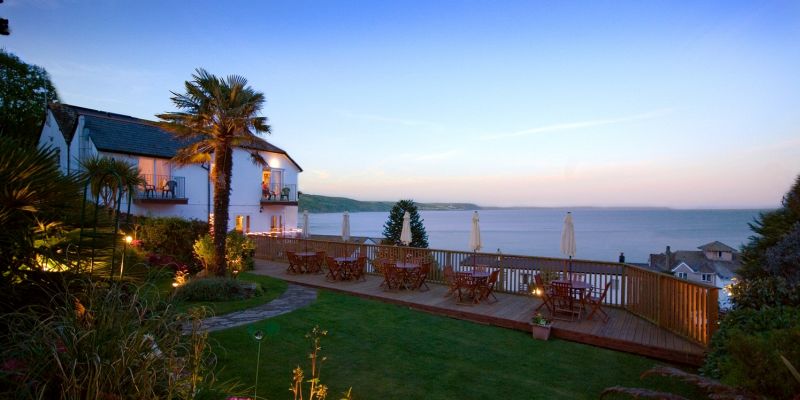 As Julian said, "We still describe ourselves as traditional, but we've acknowledged that in some areas modern touches were required, for example we are now active on social media; however we stick by our high service standards as a tradition that we will not be doing away with!"
Despite not holding back in her efforts to persuade Julian and Gill to "modernise and simplify," Alex left The Fieldhead Hotel on a positive note, saying: "Overall this is very positive; I am quite amazed at what we have managed to achieve."
The hotel, which Julian and Gill have owned for ten years, enjoys spectacular views over Looe Bay and has private balconies, a sunny terrace, an outdoor pool and a restaurant serving local produce; all the right ingredients for a great holiday experience on the Cornish coast.
The couple are now looking forward to the 2015 season, with Julian saying: "This is The Fieldhead at its best now; my view of the future is so positive."
Malcolm Bell, Chief Executive of Visit Cornwall, gave his views on Julian and Gill's efforts to reinvigorate their business: "It is not easy for small family businesses to keep up with the demands of modern visitors – who have every kind of review and comparison website at their fingertips – but it is vital that they don't get left behind as Cornwall competes as a tourist destination on the world stage."
He added: "However Cornwall is also known for its great diversity and individuality – in updating their facilities or marketing hotels don't have to lose their unique personality along the way."
For further information visit The Fieldhead Hotel
or follow @FieldheadLooe on Twitter.