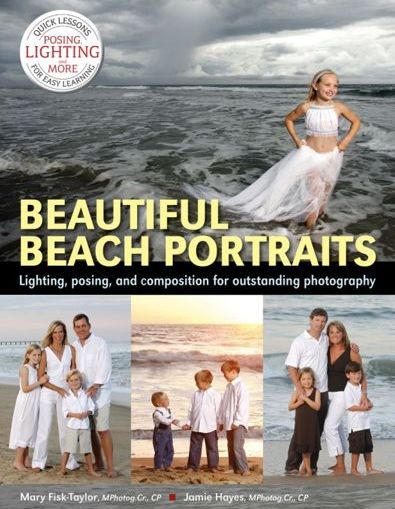 How to capture the best shots at the seaside beautiful beach portraits
Mary Fisk-Taylor and Jamie Hayes use their 20 years' experience to instruct readers on the best techniques needed for success.
BEAUTIFUL BEACH PORTRAITS is a clear, concise, step-by-step explanation of how Mary and Jamie have broadened their marketing area, introduced their photography to new clientele and increased their skillset – perfect for any budding photographer. Family and children portraits against the dunes or with a crashing wave in the background are beautiful, but they are also one of the more difficult genres of photography because of wind, shifting sand, unpredictable sun mixing with clouds and sudden storms. Mary and Jamie explain how they created the beautiful images in this book despite the adversities they encountered.
The title offers helpful tips on posing, composition, how to utilise clouds and the sea as a background, photographing individual family members after photographing the entire group, where to position the main light, fill flash and reflector and how to make the session fun for the whole family.
Jamie Hayes and Mary Fisk-Taylor are portrait photographers and educators in the world of professional photography. They own and operate two very successful studios in Richmond, Virginia and have spent the past 20 years cultivating and creating a profitable, sustainable and satisfying business in professional photography.
Lighting, Posing and Composition for Outstanding Photography
By Mary Fisk-Taylor & Jamie Hayes
Also available from Turnaround:
Step-by-Step Lighting for Outdoor Portrait Photography 9781608957033 £19.99