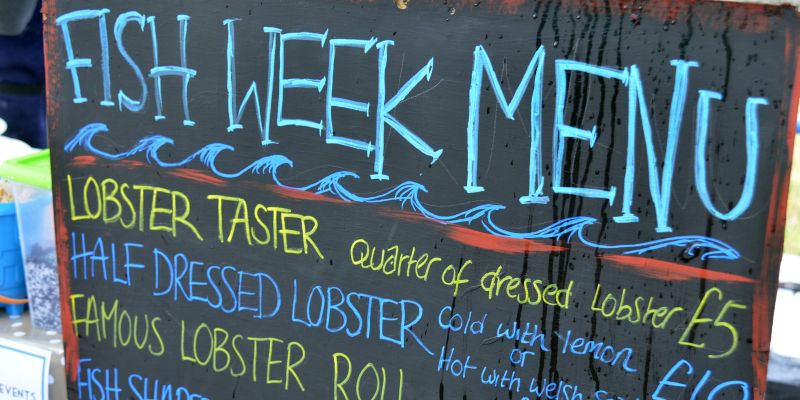 Pembrokeshire Fish Week Festival will return in 2016
Pembrokeshire County Council has announced with regret that it has cancelled this year's Pembrokeshire Fish Week Festival although it will return in 2016
Cabinet Member, Councillor Keith Lewis, said: "We feel that to go ahead and try to run with what would be a much scaled-down festival could be very damaging to the its current profile and detrimental to its future, as well as disappointing to its attendees.
"However, looking at it positively, we are in the middle of planning a structural change to the festival to move it to a social enterprise model, and a break for one year will give us a great opportunity to move towards this successfully.
"It will give us more time to plan for the new structure, looking at fresh ideas and at income streams which can assist in the growth and sustainability of the festival, and allow us to come back revitalised and better in 2016."
Celebrating not just the County's abundance of seafood and local produce but also its beautiful coast and beaches, clean seas, fishing heritage and community spirit, there really is something for all ages and tastes!
Whether you're a seasoned foodie or fish fanatic the event promises to have plenty of eating out opportunities to get your mouth watering, from fish feasts to luxury BBQ's, taster evenings , to guest chef nights and even seashore grazing menus.
There will be plenty of stands, chef demos, cookery workshops, live music and hands on family activities plus tasty dishes to sample.
Keep up to date by visiting: Pembrokeshire Fish Week following us on Twitter: @pembrokeshirefishweek or liking us on Facebook: Pembrokeshire Fish Week
Pembrokeshire Fish Week is organised by Pembrokeshire County Council and part-funded by the Welsh Government.